Smart Cities: Solutions for a Sustainable living – The event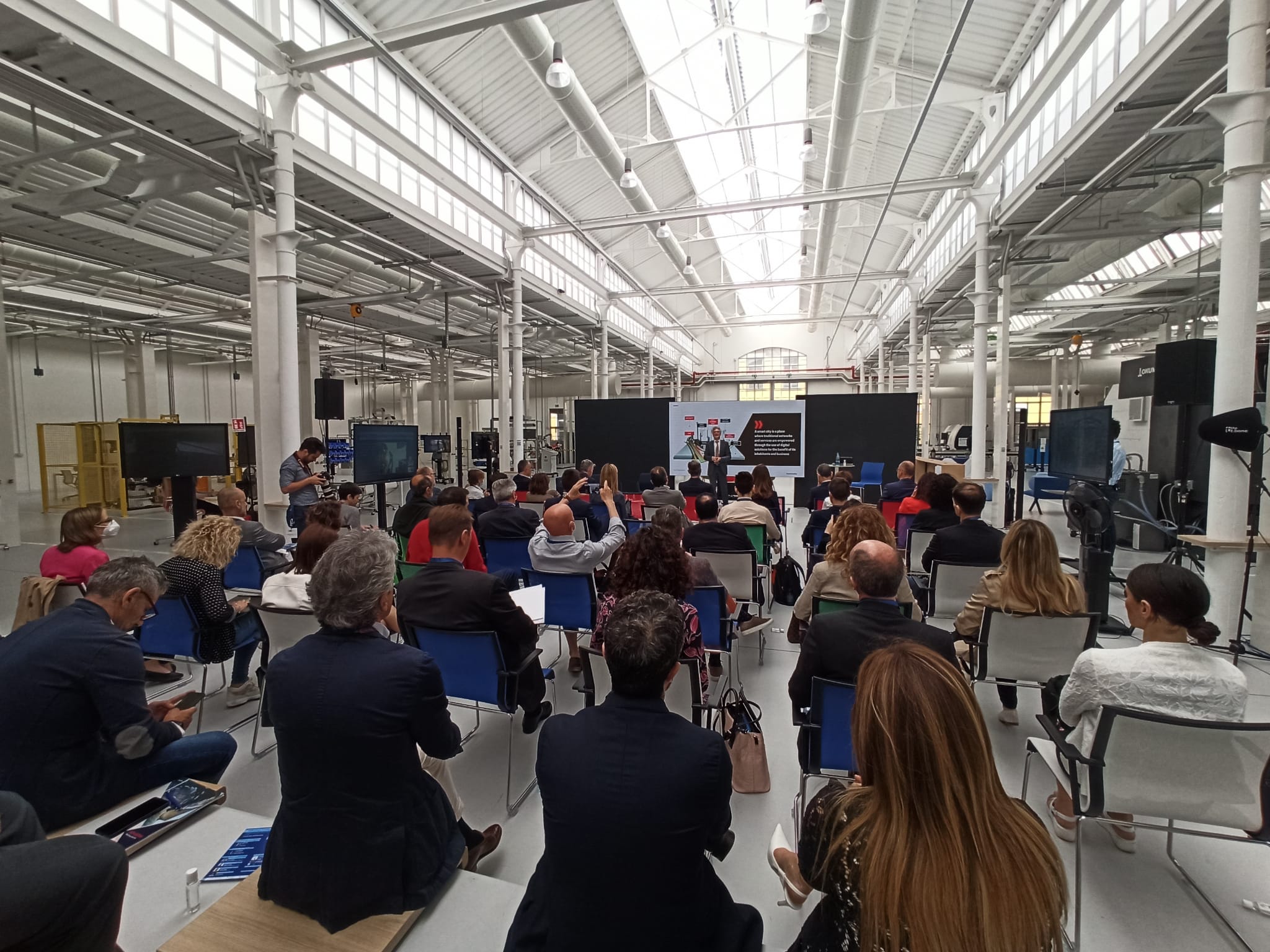 On Wednesday 25 May, ETT was invited to take part in the Smart Cities: Solutions for a Sustainable living event organised by AHK Italien German-Italian Chamber of Commerce and held at MADE – Competence Center Industria 4.0 in Milan.
The day provided an opportunity for a comprehensive analysis of the technological trends and perspectives applied to the Smart City. The topics of Urban Mobility, Urban Infrastructure,Energy Efficiency and  Environmental Monitoring were at the centre of the discussion. Contributions from Porsche Consulting, DEKRA Italy, Siemens, Fervo and R3GIS offered a broad overview of the evolution of smart cities.
ETT was the protagonist of the  event's final talk show. Luca Bonofiglio, R&D Project Manager presented ETT's ten years of experience in the realisation of projects applied to the development of Digital Twin technologies at the service of Smart Cities.
A number of successful cases implemented by ETT were illustrated, proposing a digital twin, i.e. a dynamic replica of the real representation, as a source of advanced information for solving the critical issues of the city. Through the 3D reconstruction of an infrastructure or building and the integration of a widespread network of sensors (IoT), it is possible to build integrated platforms for monitoring and analysing complex data that can generate scenarios or predictive models on, for example, the security and resilience status of an infrastructure, building energy consumption/savings, or solutions aimed at optimising large-scale land management.
Other examples of Digital Twins created by ETT are those that apply to the Metaverse concept, i.e. using immersive technologies such as Virtual Re ality and Augmented Reality to develop the artistic and cultural heritage, or 4.0 vocational training and education solutions.
How are Smart Cities built? The National Recovery and Resilience Plan (NRRP) and  the Public Authorities both proved hot topics for the audience present. In response to the question "How can the public administration and the NRRP facilitate the digital transition?", ETT said:
"It is essential to pursue a holistic vision of our cities, to network, to integrate knowledge and to pool the different competences needed to build integrated and innovative systems. This is the approach applied by ETT in more than twenty years of experience and success in the digital transformation process of our country,' Bonofiglio concluded.