P.UN.T.A.C.CAPO.: territorial pathways to combat illegal employment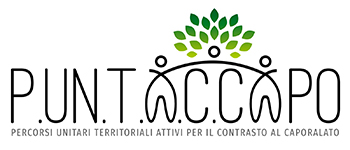 ETT developed the app and platform of the P.UN.T.A.C.CAPO. project, which deploys actions to prevent and combat the phenomenon of illegal employment of agricultural workers in central and northern Italy. The project was implemented under the FAMI 2014/2020 fund and promoted by Ass.For.SEO with the General Labour Union.
The P.UN.T.A.CAPO. app uses job matching services to connect companies in the agricultural sector and workers seeking employment. This way, with the services controlling the information, it ensures the security of the transactions and the professional relationships forged as a result. The online platform and the app developed for Android and iOS devices enable job applications and vacancies to be matched effectively and successfully. In fact, they allow the farms in the reference territories to call the candidates they consider suitable for work directly. Workers will be able to consult the job offers on the app and receive regular updates through an automatic notification system. In addition, they can apply to those they think may match their profile and express their willingness to be considered in the pre-selections of the profiles deemed suitable by the companies.
The project will initially be rolled out at local level, with the long-term aim being to achieve an model that can be extended on a larger scale. Currently, the provinces involved are Arezzo, Latina, Viterbo, Milan, Piacenza, Perugia, Venice and Verona. For more information visit the site.