The Ocean Race Europe – the project by the Sindbad Consortium for the Genova Blue District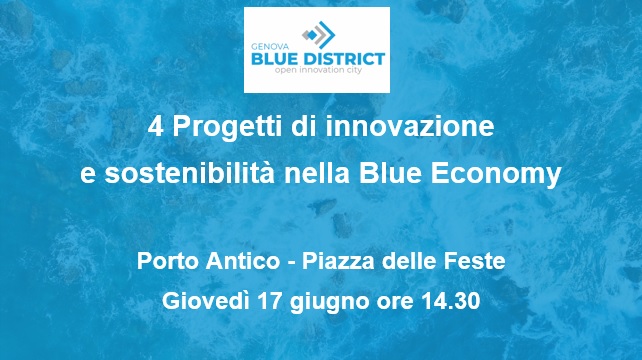 From 17 to 20 June, Genoa's Porto Antico will host The Ocean Race Europe, the sustainability-oriented regatta that has chosen the Ligurian capital as the finale of its first four-stage edition.
A true preview of The Ocean Race – The Grand Finale 2022-2023, the iconic global event for the sailing world that will once again return to Genoa to conclude its tour.
For the four days of this year's 2021 regatta, the city will set up the Village, an event area in the Old Port, to host a rich programme of initiatives with the participation of national and international sponsors, who will keep the focus on raising awareness of environmental and marine protection and, of course, sustainability.
The Genova Blue District will also be participating in the initiative, the City of Genoa 's innovative district dedicated to the blue economy, which will present its activities on Thursday 17 June at 2.30 pm on the stage in Piazzale delle Feste.
Four innovative start-ups will also be invited to present their projects, including the SINDBAD Consortium, founded by On Air Srl, the ETT group's Xedum Srl and PM Ten S.r.l., which also benefits from the technical and scientific collaboration of the National Research Centre – CNR (Institute for the Study of Anthropic Impact and Sustainability in the Marine Environment – IAS and Institute of Marine Sciences – ISMAR) and the University of Genoa ( Electrical, Electronics and Telecommunication Engineering and Naval Architecture Department – DITEN and DICCA Departments).
The SINDBAD Consortium plans to present an innovative sea weather forecasting tool to support navigation for recreational boating and fishing, making it safe, comfortable and environmentally friendly.
Atthis link you can consult the complete programme of the initiatives in Genoa related to The Ocean Race Europe.